Recent News
»The Hand­ling of Relo­ca­ti­on Goods of Jewish Emi­grants in Euro­pean Ports« is a con­fe­rence to which the Pro­ven­an­ce Rese­arch Depart­ment of the Ger­man Mari­ti­me Muse­um invi­tes you. It will take place in hybrid form on Octo­ber 7, 2021 at the Haus der Wis­sen­schaft in Bre­men (Sand­stra­ße 4/5, 28195 Bre­men). It is pos­si­ble to attend the…
The Slo­ve­ni­an art his­to­ri­an Bar­ba­ra Muro­vec is a spe­cia­list in art of the ear­ly modern peri­od and twen­tieth cen­tu­ry in Cen­tral and South-Eas­­tern Euro­pe. In her spe­ci­fic dealings with pro­ven­an­ce rese­arch and the EU HERA pro­ject Trans­Cul­tAA she has recent­ly expe­ri­en­ced a rejec­tion wit­hin the frame­work of Slo­ve­ni­an (rese­arch) poli­cy, which has had serious personal…
The "Pro­ven­an­ce Rese­arch Manu­al to Iden­ti­fy Cul­tu­ral Pro­per­ty Sei­zed Due to Per­se­cu­ti­on during the Natio­nal Socia­list Era" ser­ves as a prac­­ti­ce-ori­en­­ted tool­box for employees of muse­ums, libra­ries and archi­ves, for the art and anti­qua­ri­an book tra­de and for pri­va­te collections.
About the Arbeitskreis
Unse­re Tätigkeiten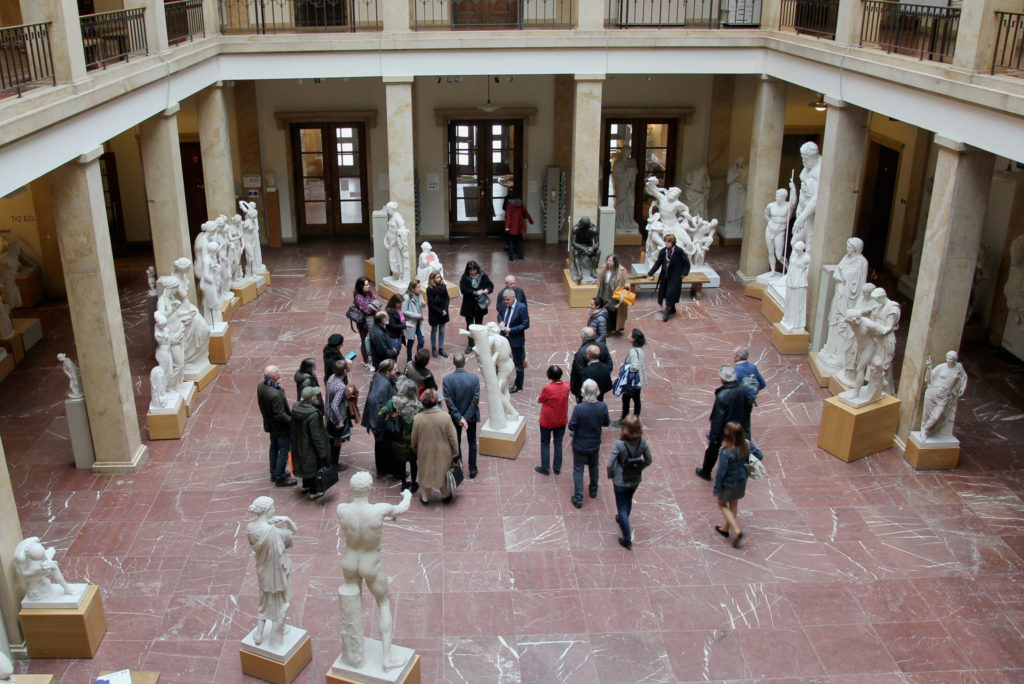 Tag der Provenienzforschung
Der Arbeits­kreis Pro­ve­ni­enz­for­schung e.V. hat am 10. April 2019 erst­mals mit einem Tag der Pro­ve­ni­enz­for­schung auf die gesell­schaft­li­che und wis­sen­schaft­li­che Rele­vanz der kom­ple­xen Arbeit der inter­na­tio­nal ver­netz­ten Pro­ve­ni­enz­for­sche­rIn­nen auf­merk­sam gemacht.

Der Tag der Pro­ve­ni­enz­for­schung wird zukünf­tig ein­mal jähr­lich, jeweils am zwei­ten Mitt­woch im April statt­fin­den. Der Hash­tag #Tagd­er­Pro­ve­ni­enz­for­schung beglei­tet die ein­zel­nen Aktio­nen auf Twitter.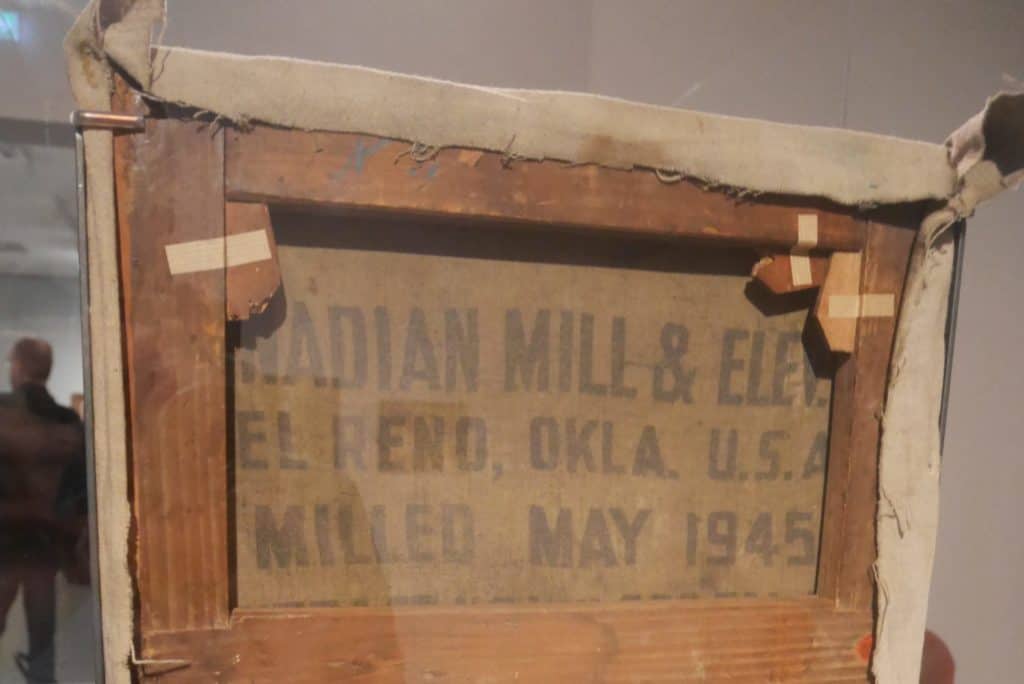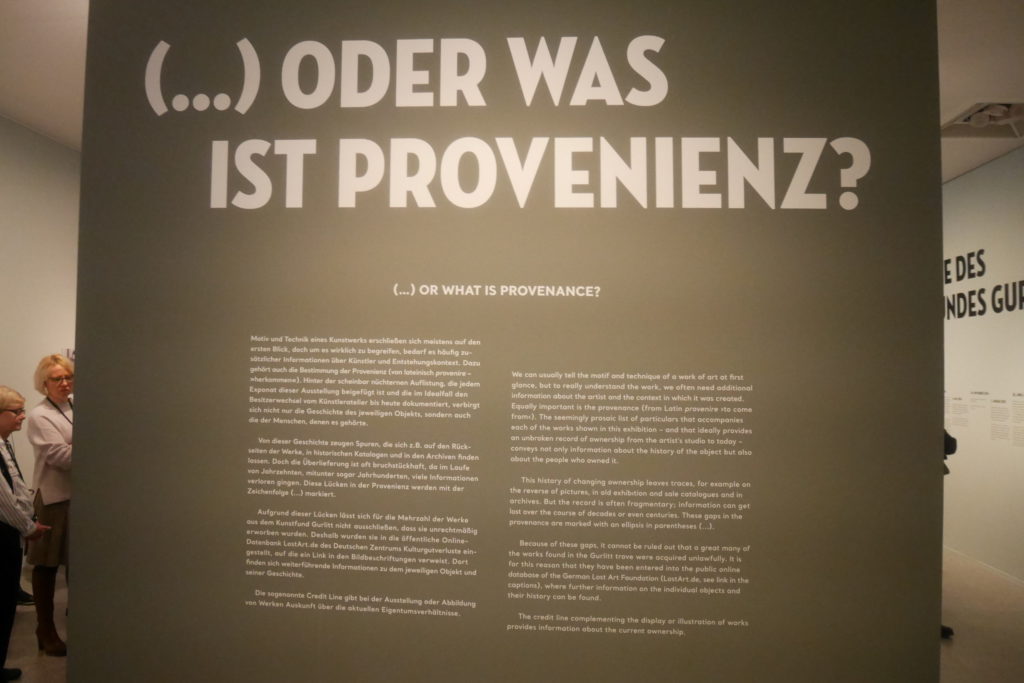 Vor­stand
Die Mit­glie­der­ver­samm­lung wählt den Vor­stand des Arbeits­krei­ses Pro­ve­ni­enz­for­schung e.V. für eine Funk­ti­ons­pe­ri­ode von jeweils zwei Jah­ren. Der aktu­el­le Vor­stand wur­de am 14. Novem­ber 2018 gewählt:

· Mei­ke Hopp, Vor­sit­zen­de des Arbeits­krei­ses
· Sven Haa­se, Stell­ver­tre­ten­der Vor­sit­zen­der des Arbeits­krei­ses, Kas­sen­wart
· Chris­ti­an Klösch, Stell­ver­tre­ten­der Vor­sit­zen­der des Arbeits­krei­ses
· Caro­lin Lan­ge, Stell­ver­tre­ten­de Vor­sit­zen­de des Arbeits­krei­ses, Schrift­füh­re­rin
· Johan­na Pol­ter­mann, Stell­ver­tre­ten­de Vor­sit­zen­de des Arbeits­krei­ses, Mitgliederverwaltung